"If the idea of the universe is presented to the child in the right way, it will do more for him than just arouse his interest. For it will create in him admiration and wonder, a feeling loftier than any interest and more satisfying."
- Maria Montessori
Autumn is right around the corner and for us that means cool temperatures, warm blankets, hot cocoa, autumn spices, an explosion of colorful fall foliage, harvest celebrations, stargazing, twinkle lights, and all the hygge you can handle. As we prepare to welcome another beautiful season, filled with flannel, earthy tones, and moonlit evenings, we thought we'd share some of what we've been up to so far this month.
Unit Studies
I've been getting some questions about how we do our unit studies. To be honest it can vary a bit. We have our general framework. However, it can look very different with each unit, depending on what our children are interested in at the time. That determines what resources we use as a result.
One benefit of Montessori homeschooling, or even homeschool in general, is the ability to treat our unit studies as family subjects. For us, that means a multi-age environment with children working on the same subject simultaneously. Multi-age learning environments are the standard in Montessori education and this works well for us. Our oldest two spend most of their time playing together. As a result, splitting them up to focus on different areas doesn't fit with our normal rhythm and routine. For us, it makes sense to include books, materials, and opportunities appropriate for our 2 year-old son and our 3.5 year-old daughter.
When our youngest gets a bit older, she will participate as well. For now, she seems content listening to the read-alouds, bonding with her siblings, and engaging in her own work while soaking up the atmosphere as her siblings work nearby.
Solar System
Our children's persistent interest in the dark has peaked now that the sun is setting at a noticeably earlier time each day. They have a solar system night light/projector in their room that they are very attached to. It's part of their bedtime routine. As a result, this is an excellent time for us to do a solar system unit study. It is, for the most part, new vocabulary for my son and will serve as a great way to explore more in-depth some topics that would otherwise be a review of last year's curriculum for our oldest. Be sure to check out our last Montessori Geography: From the Universe to Mother Earth's Land, Air, and Water for more on our experience last year.
If you're interested in incorporating unit studies into your Montessori homeschool curriculum and your child is showing interest, this is a great choice for the earlier part of your academic year. Montessori Geography focuses on educating children using a systems-based approach. It begins with large-scale physical geography and slowly narrows its focus to small-scale political geography.
Montessori Solar System Unit Study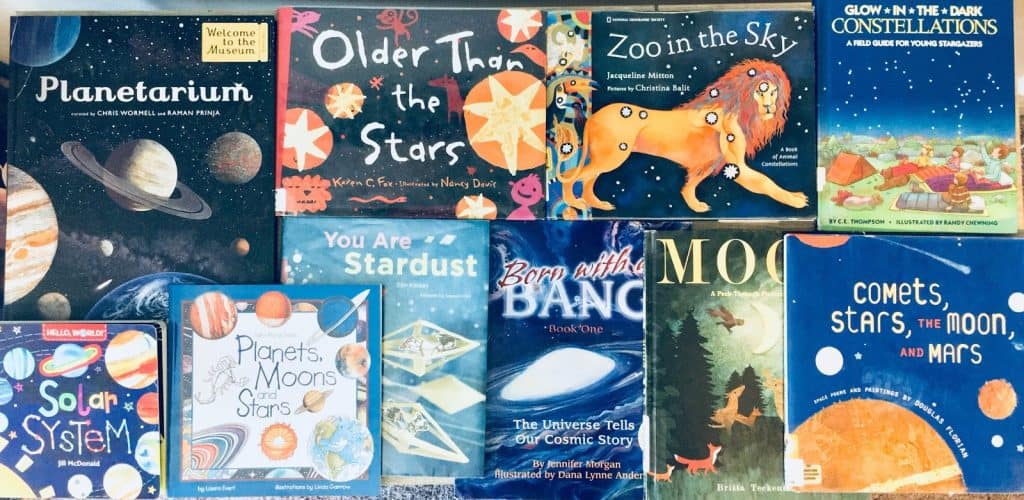 Montessori Solar System Unit Study Picture Books & Field Guides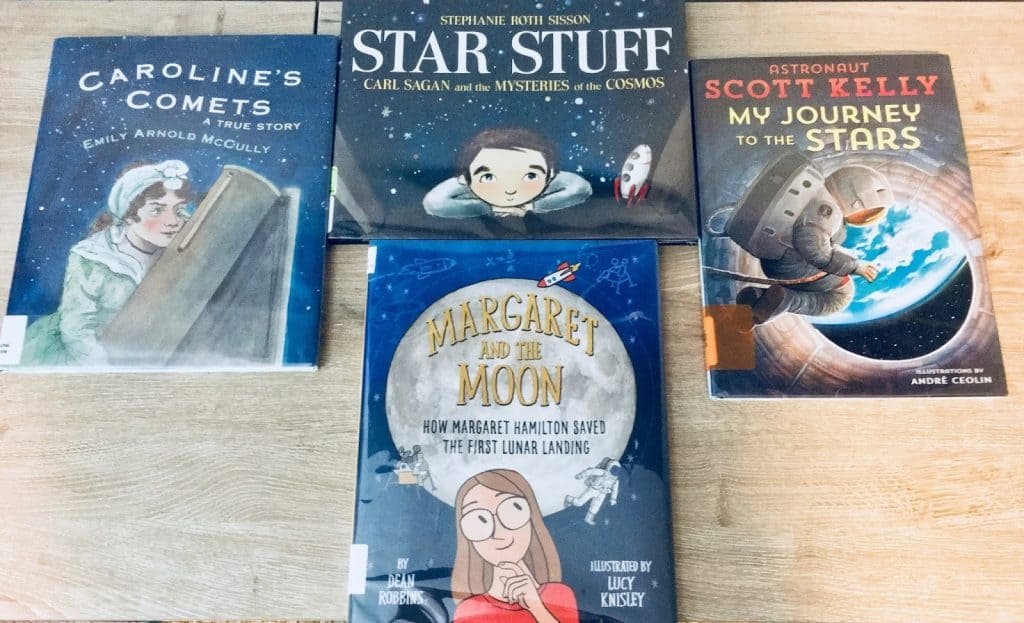 Books on Relevant People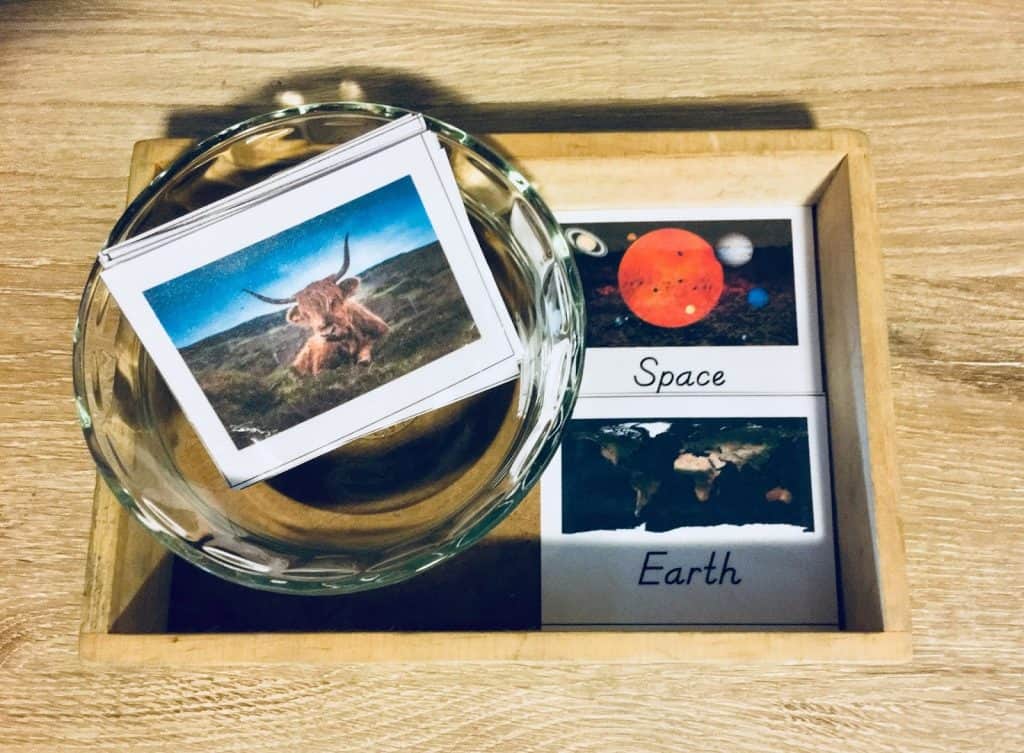 Activities and Shelf Work
Get a $15 coupon towards your first Waseca Biomes purchase here.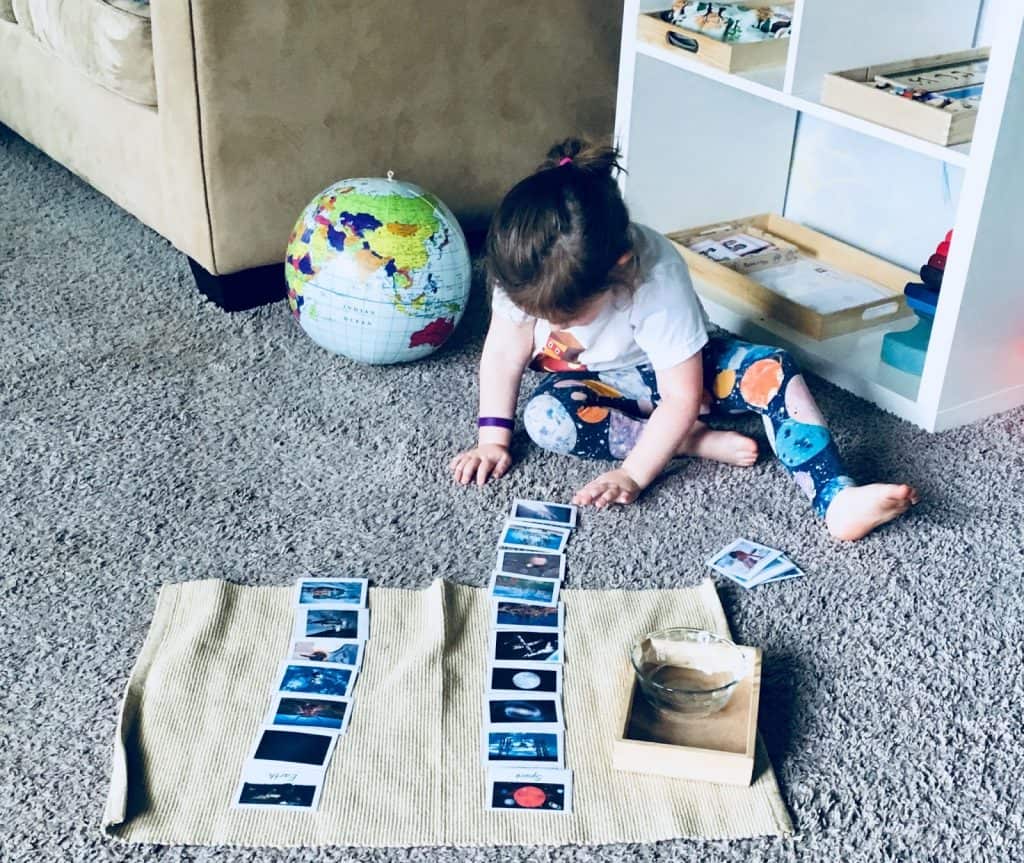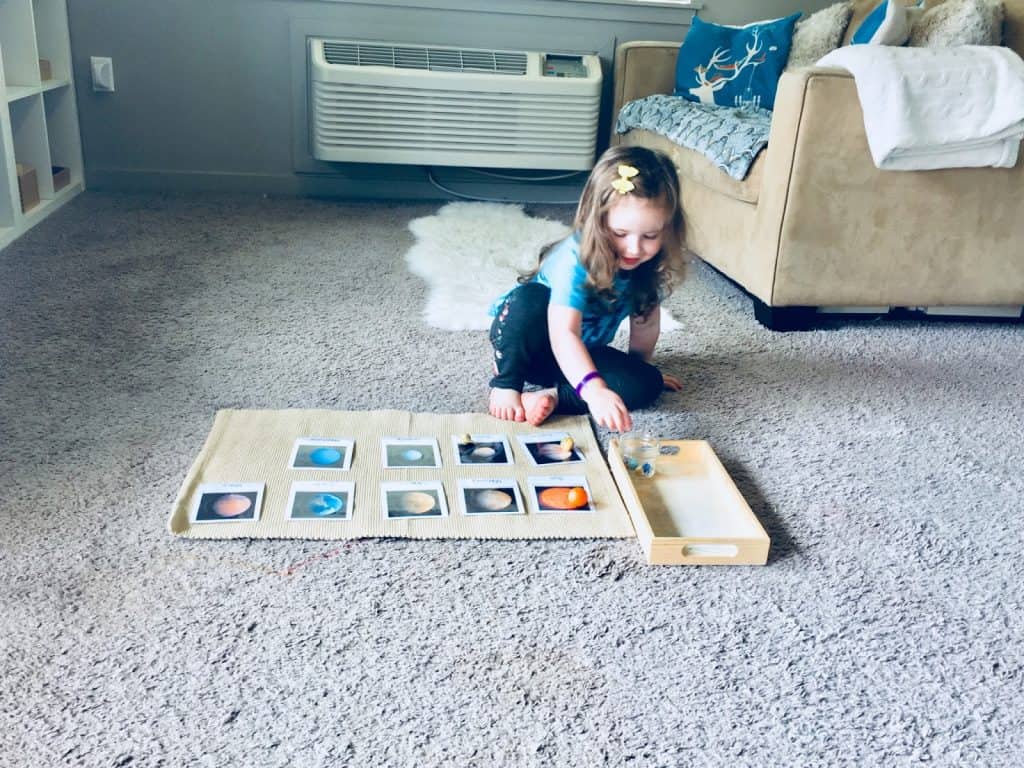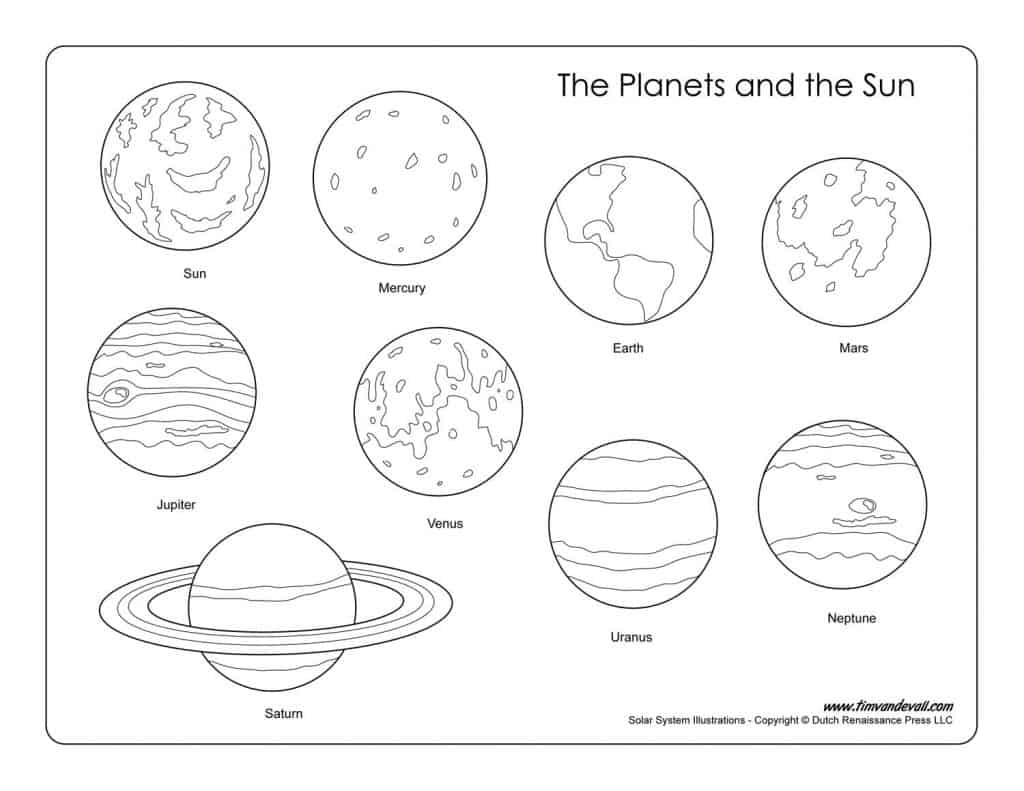 Additional Solar System Unit Study Details
This unit study work is self-directed and self-correcting. My 3.5 year-old typically completes all the works, and teaches my 2 year-old at times when he is interested. My 2 year-old is currently focusing a lot of his attention on the solar system board book, the music, and the art materials. Scissors are his jam right now.
All the printables were free and we used mostly resources we already owned. In fact, the Safari Ltd Solar System miniatures and the felt were the only materials we acquired for this unit. However, they will be useful to us in other works throughout the year.
Special thanks to all the folx for the printables and Cosmic Montessori School for the book suggestions.
Don't forget to check out our Montessori Books about the Universe.
More Montessori Unit Studies
Thanks for stopping by!
- Kristin
PIN FOR LATER
Disclosure of Material Connection: Some of the links in the post above are "affiliate links." This means if you click on the link and purchase the item, I will receive an affiliate commission, at no cost to you. Amazon links are not affiliate links. Regardless, I only recommend products or services I use personally and believe will add value to my readers. You can read my full affiliate disclosure.